Rally Clearly Underway with Another 3 BreakOuts Yesterday
– James F. Taulman, former Editor-in-Chief of the first independently licensed website to offer stock reports and services based on the CAN SLIM® investment system.
7:30 AM – MORNING MARKET UPDATE & WATCH LIST
NOTE: Today's watch list can be found here.
U.S. stock futures were pointing lower early on Friday after the Federal Reserve reinforced market expectations of a rate hike in December.
QUOTE OF THE DAY:
"Don't be afraid to give up the good to go for the great."
– John D. Rockefeller
The Fed left rates on hold on Thursday, but its statement indicated policymakers believe the US economy is strong. The optimistic tone made investors believe a December hike is firmly in the cards.
____________________________________________________
Now You Can Start Receiving James' –
Technical SetUps WatchList Each Market Morning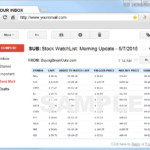 Early each market morning James diligently screens through hundreds of high EPS and RS ranked stocks that have solid fundamentals.
He is looking for those select few which are setting up in sound technical bases and which looked poised to breakout that day.
Each stock is listed with specific trading criteria such as a TRIGGER PRICE, TRIGGER VOLUME and MAX BUY PRICE.
Normally $19.95 a month, now just $9 a month through James' BuyingBreakOuts.com website.
LEARN MORE ABOUT THIS SPECIAL 50% DISCOUNT OFFER HERE
____________________________________________________
MoneyGram (MGI), Tribune Media (TRCO) and Rockwell Collins (COL) are set to report earnings before the opening bell on Friday.
U.S. producer prices data will be published by the Bureau of Labor Statistics at 8:30 a.m. ET.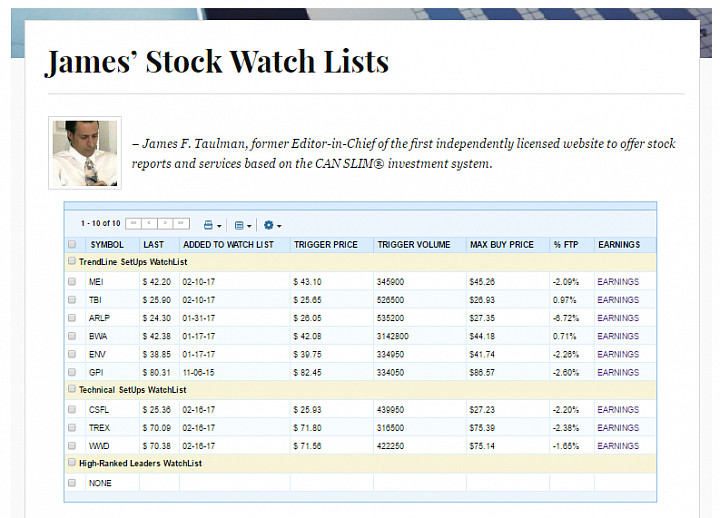 I ran my regular stock screens this morning, yet did not add any new stocks to our watch list.
We now have 7 stocks which we will be watching for the next buyable breakout – see here.
One in particular is TJX which is of course a retailer.
Chart courtesy of stockcharts.com.
We've had several retailers from our concise watch list breakout recently, including ORLY, KSS, and ULTA.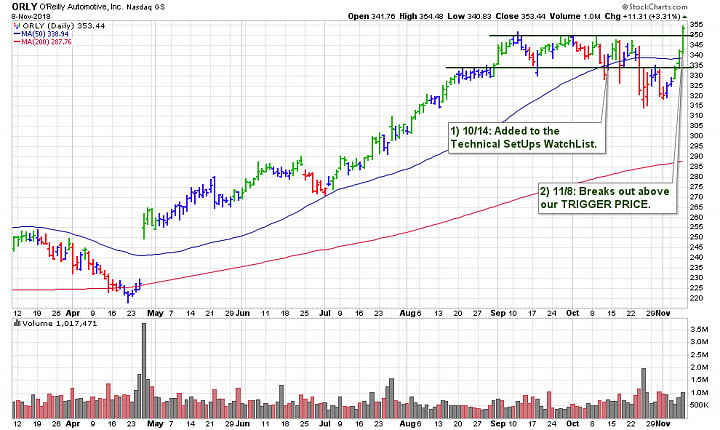 Chart courtesy of stockcharts.com.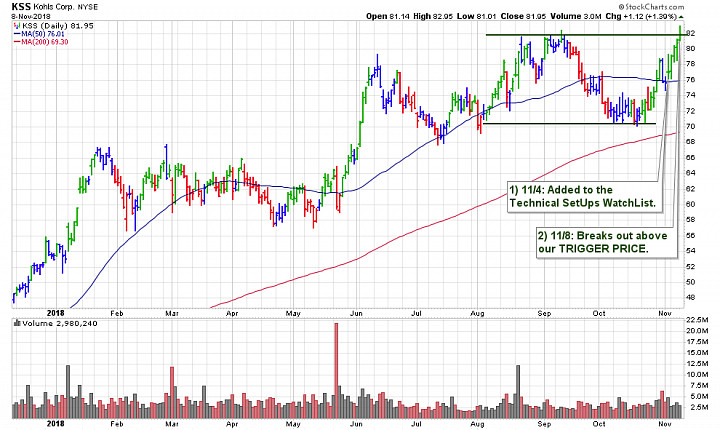 Chart courtesy of stockcharts.com.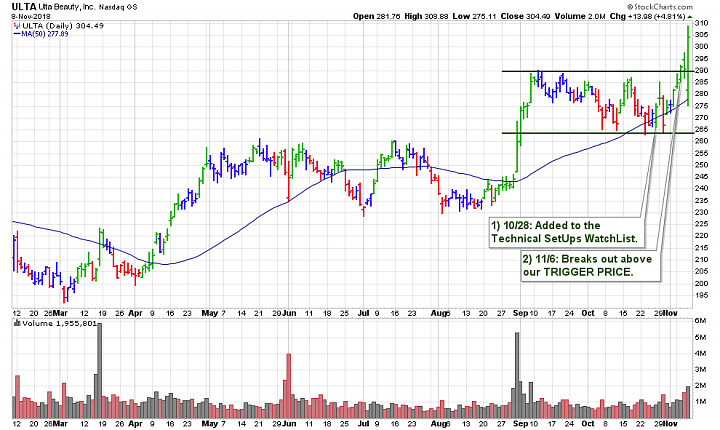 Chart courtesy of stockcharts.com.
Now you can get access all watch lists with updated trading criteria including –TRIGGER PRICE, TRIGGER VOLUME, and MAX BUY PRICE for every stock here.
Missed any of these morning reports? You can find all previous reports here.
Standard rules apply – any gains above the stock's TRIGGER PRICE while the day's volume is at least on pace to make the TRIGGER VOLUME would have any of these set ups confirming a BUY signal up to their MAX BUY PRICE by default.
Keep in mind that when a stock breaks out – becomes potentially buyable – there are other factors to consider.
Volume on the breakout. A stock that is breaking out through resistance, with an increase in volume of +50% above the stock's average volume (50 DAV), is showing more conviction and more demand. This is not saying – all lower volume breakouts will fail. Actually, we've seen many continue higher. If you have found that you did buy a stock that showed lower daily volume or volume under 50%, going forward – simply treat it a regular trade.
Earnings BreakOuts. Many stocks from our watch list will break out during earnings season. Earnings breakouts can be more rewarding, however, these trades carry much more risk then traditional (non-news) breakouts. One needs to also consider – the strength/weakness of the fundamental news that was just released along with the forward-looking guidance the company gave, investors response to the conference call, etc. For anyone who is not familiar with – buying earnings breakouts – I suggest that they sit through a few seasons to study, paper trade, and show some profits, before applying actual capital.
As always, if anyone has any questions – please feel free to email me at james@jamestaulman.com as I would be glad to assist you.